With any business, hotel, they also want to put your brand is reaching far more is known. So Should embroidered or embossed logo hotel towels was not too strange for those who business areas of this resort. You want to impress customers with its hotel? You do not know should be embossed or embroidered logo scarf hotels to suit business brand? So today Nam Phong will help you distinguish 2 types of logo scarf this and give out the most suitable option, okay.
Distinguish Towel Stamping & Embroidered Logo
To distinguish towel, hotel towel and embossed logo we only need to rely on observation to the eye, it can realize right:
Towel Embroidery Logo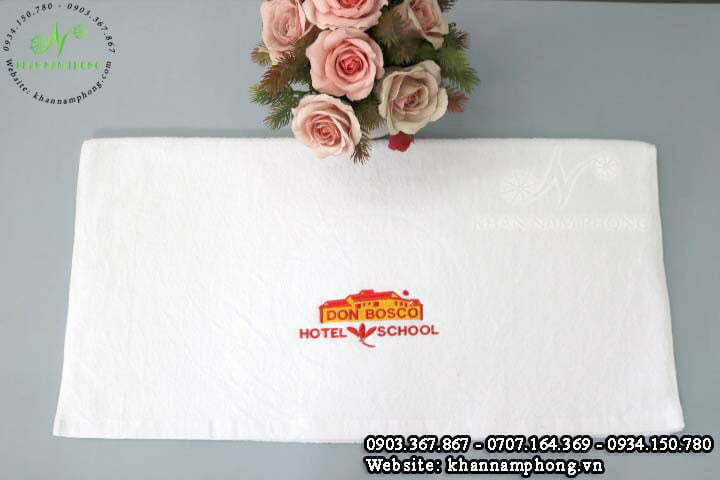 Is the type of logo used the only type of professional sewing and embroidery machine stitch the thread back into the image, hotel brand. With this type of embroidery logo, there price is quite cheap, by detailed machining lower compared with tissue stamping logo.
Towel Embossed Logo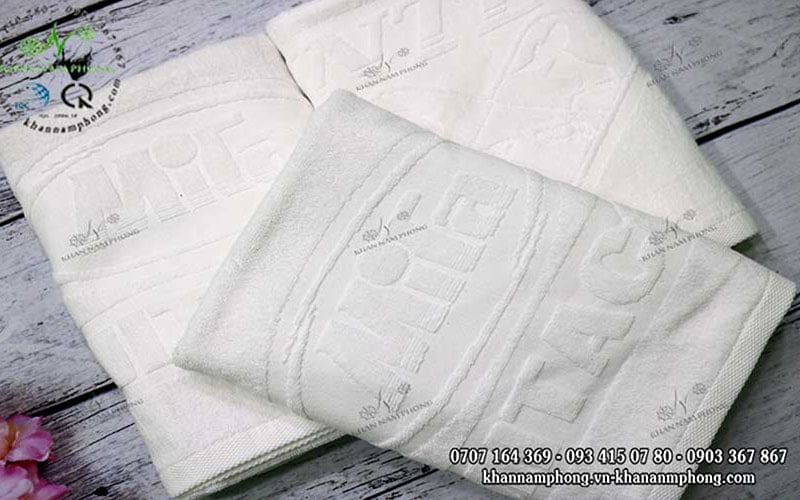 When Should Embroidered Or Embossed Logo
So the question next is how it should embroidered logo & when should embossed logo, then the answers are below for you.
Embossed Logo When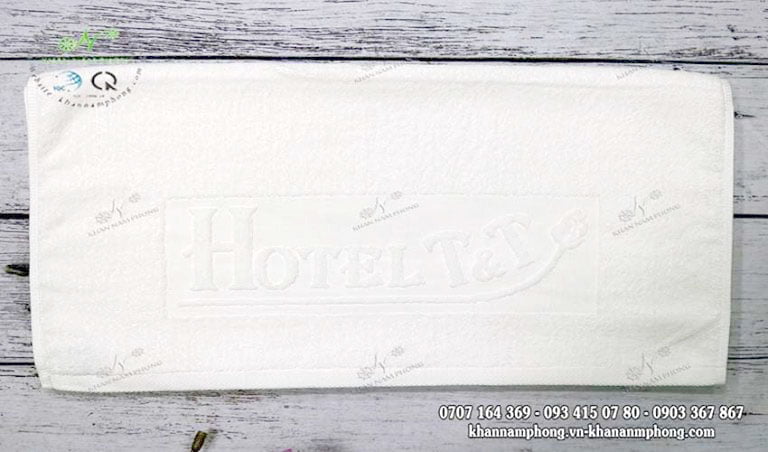 Matching scarf large as towels and thickness will be present are detailed logo on the towel. However, this type of weave – embossed logo scarf this must meet requirements for the number of new can press the towel is. Usually purchase where the seller will receive weave bath towel with a different number, but the number of 100 pieces will be enough number to weave logo.
With towels often will have a size of 70×140 cm (400g) and (500g). If you want to choose the scarf to put the logo, you can use a towel 70×140 cm 500g will fit. In addition, with a number of hotel beds can be white, grey... colors penchant classic will suit towel, hotel textile, logo.
Embroidered Logo When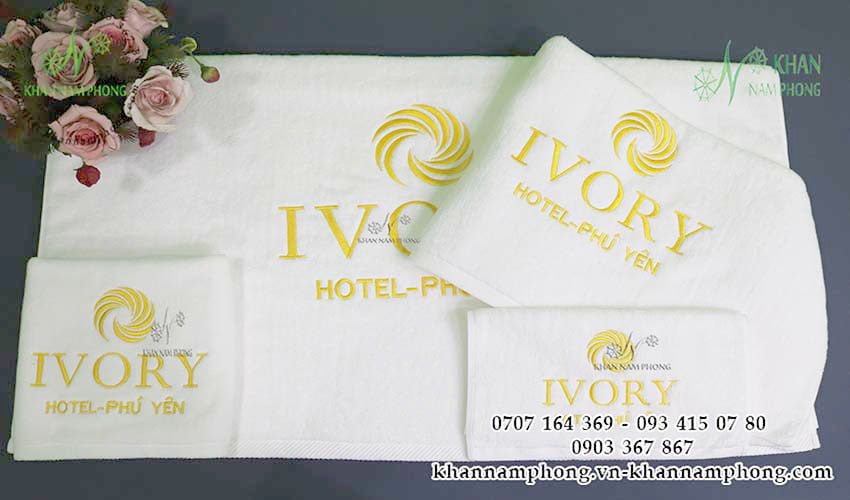 Scarf, big or small, can all embroidery is. With these images, logo's embroidery will bring great detail over embossed logo, clearly show the colors and the elegance of the towel without logo brings. Towels, hotel-size too big can also embroider logo, but the logo should be less detailed fussy, so very hard to get a beautiful scarf to be.
You can use embroidery logo for hand towels, face towel or can for napkins also very reasonable. With embroidery scarf then you should pay attention to the colors the logo must match the color towels and space room to highlight the towel, causing the attention to customers.
>>> See more: Synthesis Of 5 Types Of Towels That The Hotel Would Also Have To Equip
Towels Cheap – Yard Scarf Prestigious Hotels Number 1 Vietnam
Towels Cheap is supply unit, and embroidery – textile hotel towels premium, reputable spa with large-scale experienced over 30 years in the field of towel for business. Always meet the standard output with export quality, bring positive value to the user.
When customers come to Nam Phong will be supported:
FREE CONSULTATION BY EXPERT DESIGN
VARIETY SCARF PATTERN SELECTION
SUPPORT DELIVERY
TAKE OUT THE POLICY FIT PROMOTION OF COMPANY
SUPPORT EMBROIDERY – WOVEN LOGO SCARF ON REQUEST
GET EMBROIDERY – EMBOSSED LOGO WITH NUMBERS ABOVE 100
COMMITTED TO THE BEST PRICE ON THE MARKET
If you need to purchase a towel or embroidery – embossed logo hotel towels then please contact the PHONE number 0903 367 867 to be specific advice.
>>> Read more: 5 scarf pattern dedicated for hotels required